Receive Virginia's Gateway Region updates to your mailbox
Virginia's Gateway Region
Virginia's Gateway Region (VGR) is a private, nonprofit economic development organization that markets the Tri-Cities of Colonial Heights, Hopewell and Petersburg and the surrounding counties of Dinwiddie, Prince George, Surry and Sussex. VGR fosters regional prosperity through business growth, powerful partnerships and delivering innovative resources to its communities, and focuses its efforts on new and existing business investment and job creation.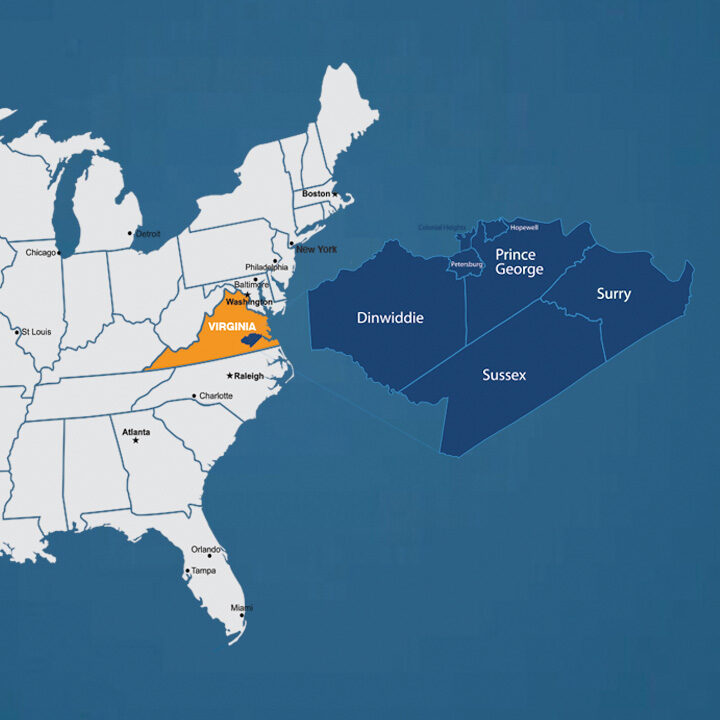 FOR IMMEDIATE RELEASE · January 21, 2021 RICHMOND—Governor Ralph Northam today announced that pharmaceutical manufacturer […]
~ VGR, EDai to collaborate on advancing emerging pharmaceutical cluster in Gateway Region ~
Surry County recently announced the hiring of Yoti Jabri as Director of Economic Development. Mr. […]
VGR's valued partners participate in the economic development progress being made in the region.