Virginia's Gateway Region is a non-profit 501c3, funded by local business and local governments. Our partners form a network of business and community leaders that guide our organization and take active roles in pursuing economic development opportunities for our region. We believe a strong partnership between the private and public sectors is essential to achieve sustainable economic growth.
To learn more about partnership and its unique opportunities, contact Amy Everett, Director of Customer Experience at aeverett@gatewayregion.com.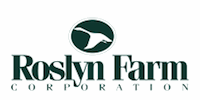 Roslyn Farm Corporation owns and manages premier retail, office and industrial property throughout the Tri-Cities area. Available sites are ready to build developments with build-to-suit and ready-to-move in opportunities available to meet your specific needs. Their properties are strategically located with convenient access to major interstates and rail systems throughout the region.
ambassador level sponsors


The Bank of Southside Virginia is a locally owned, full-service commercial bank. The bank attributes its success to high quality customer service, a forward thinking atmosphere and a strong commitment to the communities and people it serves. BSV is one of the technological leaders in the area, but still maintains a personal touch with customers.

Melvin L. Davis Oil Company, Inc. has headquarters in Stony Creek, VA, United States and is part of the Gasoline Stations Industry. Melvin L.Davis Oil Company, Inc. , a third generation company beginning operations in 1956, is currently operated by J. Rex Davis and Melvin Davis, Jr. They currently have 220 total employees across all of its locations which currently serves the counties of Sussex, Brunswick, and Prince George, Virginia.
Supporting level sponsors

View capital campaign pdf

Future Pharmaceutical Innovation,
Ready Today
Virginia's Gateway (VGR) region is well on its way to becoming a transformational advanced pharmaceutical manufacturing cluster. In a post-COVID world, the importance of drugs being made here in the United States has never been more relevant.