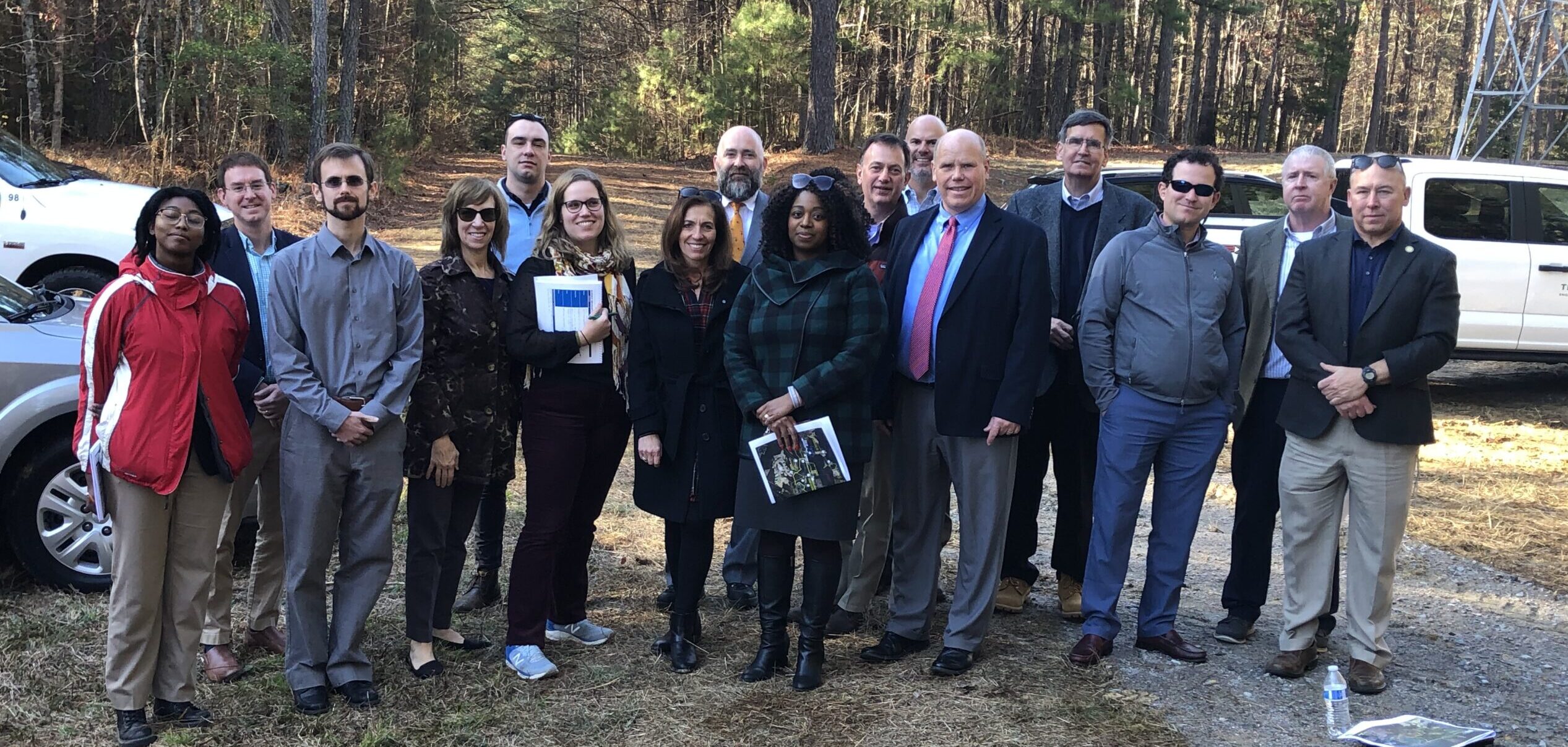 Over the course of economic development history, innovation and collaboration have consistently played vital roles in fostering prosperous communities and strengthening local economies. Recently, we had the opportunity to engage in a conversation with David Conmy, who has been serving in a dual role with Sussex County as Deputy County Administrator and Economic Development Director. In this interview with Virginia's Gateway's Region, we delved into the distinctive strategies that have not only set Sussex County apart but have also played a significant role in driving its economic progress.
Conmy's time in his current role has been characterized by groundbreaking initiatives that have redefined economic development in Sussex County. In late 2022, the Sussex Megasite (comprising 1,130 acres), the Route 602 Industrial Site (comprising 152 acres) and the surrounding acreage (comprising 3,300+ acres), were designated as a Technology Zone. This designation has revolutionized the process of offering incentives to potential businesses by providing a clear framework for the local incentives that the County will provide. Rather than engaging in lengthy negotiations, businesses that meet specific eligibility standards can now confidently pursue these incentives. This level of efficiency not only reduces uncertainty but also expedites the decision-making process for prospective businesses.
Recognizing that economic development goes hand-in-hand with creating high-quality living environments, Conmy has championed Sussex County's collaboration with four historic towns, focusing on fostering "placemaking" projects. These projects aim to enhance the quality of life for residents, businesses, and visitors. One notable project is the revitalization of Downtown Waverly, which aligns with the County's commitment to building vibrant communities where people can live, work, and play harmoniously. Sussex has taken full advantage of VGR's Local Market Initiative, partnering with Retail Strategies to bring these plans to life.
One of Sussex County's most significant attributes is its ideal location. Situated near Richmond and the Tri-Cities, as well as Hampton Roads, the County offers businesses the advantage of accessing skilled workforces, diverse housing options, cultural amenities, and essential physical assets like the Port of Virginia, Port of Richmond, major state and interstate highways, and rail. This optimal positioning confirms Sussex County as a gateway to opportunities for businesses and industries of all sizes.
A shining example of Sussex County's recent economic development success is the upcoming Restoration Bioproducts facility in the Town of Waverly. Although still under construction, this facility is set to become the first biochar facility in Virginia. Biochar is a "charcoal-like substance that's made by burning organic material from agricultural and forestry wastes (also called biomass) in a controlled process called pyrolysis," according to Regeneration International.
The decision to locate here was influenced by the opportunity to co-locate near a major supplier of raw materials, Wood Fuel Developers. This development not only reflects the County's rich history in agriculture and forestry but also showcases its forward-looking approach to nurturing modern applications of these industries.
Conmy emphasized the crucial role of collaboration and organization in ensuring that economic development efforts align with the community's broader goals. He indicated that the journey of economic development involves a multitude of meetings, phone calls, emails, and networking, all with the overarching intention of bringing resources, jobs, and investment to the Region. This approach ensures that economic development remains a collective and inclusive process that garners support from all stakeholders. This also includes nurturing existing relationships with local businesses and industries. Conmy and his team regularly check-in with local businesses, attend Chamber of Commerce meetings, and actively engage in intentional economic development partnerships like Virginia's Gateway Region. These relationships form the solid foundation upon which they construct their plans to cultivate growth and prosperity throughout the County.
Looking ahead, Conmy is particularly excited about Sussex County's potential to expand upon its agricultural and silvicultural heritage. Envisioning a future where technology, sustainability, and resiliency seamlessly integrate into these industries to ensure a prosperous and secure future, he firmly believes that by marrying traditional knowledge with innovative practices, the County can play a vital role in pioneering solutions amidst forthcoming challenges.
As David Conmy eloquently articulates, Sussex County's economic development journey is firmly rooted in collaboration, innovation, and a deep understanding of the community's needs and aspirations. With strategic zoning, authentic placemaking projects, and a commitment to sustainability, Sussex County is paving the way for economic prosperity that is both impactful and enduring.